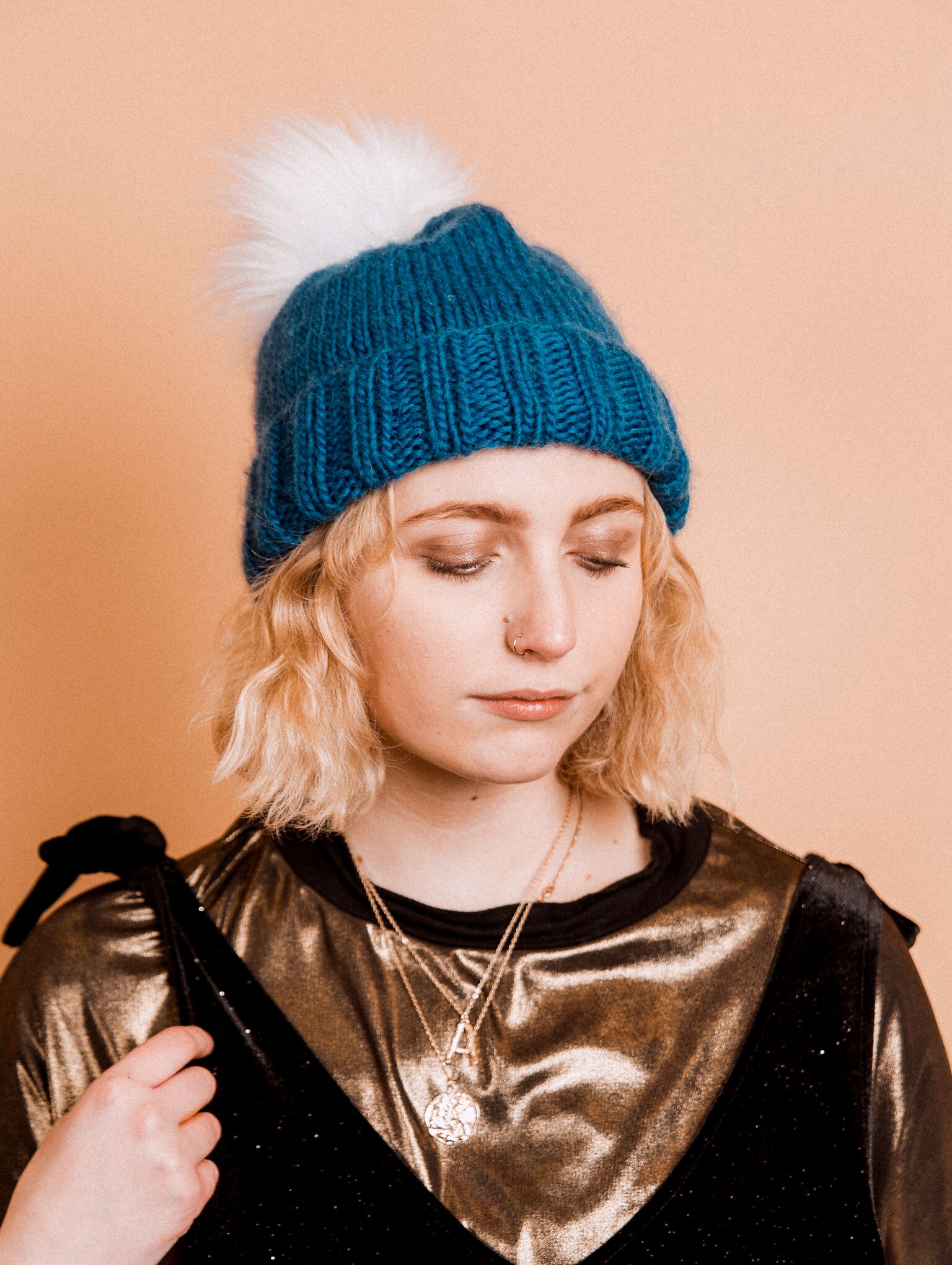 Bobble Hat Knitting Kit
Suitable for: Beginner (you'll love it)
Absolutely everything you need to make your very own bobble hat that comes in a lovely bag that you can use for any knitting project!
The yarn we provide for this kit is 100% British Wool and is soft, cozy, warm, and luxurious. It's not itchy so perfect for keeping your head warm in colder climates.
The model pictured is wearing a bobble hat made with Re:Treat Mind.
Kit includes
1 x 100g West Yorkshire Spinners Re:Treat
1 x Matching bobble
1 x Bamboo needles
1 x Knitting pattern